NEW Stud CATL lifpeo4 3.2V 310ah battery catl lifepo4 battery for Solar DIY pack RV Boat
- 2022-12-14 -
NEW Stud CATL lifpeo4 3.2V 310ah battery catl lifepo4 battery for Solar DIY pack RV Boat
Normal capacity

310ah

Normal voltage

3.2V

Standard Charging voltage

3.65V

Internal resistance

≤0.3Ω

Standard charge method

0.5C constant current charge to 3.65V for cell

Standard discharge current

0.5C

Max discharge current(continues)

1.0C

Weight

5.4kg

Thickness: 73mm

Length: 173mm

Height: 206mm

Cycle life

3500 times
NOTE:
1.The battery is CATL 3.2V 310Ah , Brand new, QR code was removed by manufacturer

2.The busbars size:90*20*2mm(cooper plated with nickel) Screw size:M6

3.We will test all the battery Voltage ,Internal resistance and capacity before delivery

4. All battery will good packing, use thicker carton box and foam, safer is more important.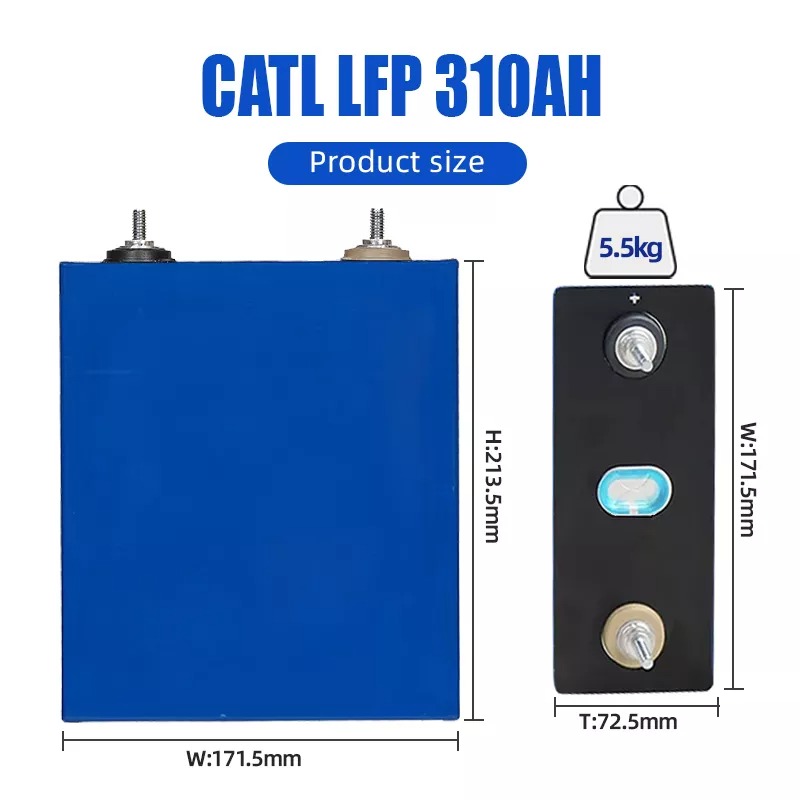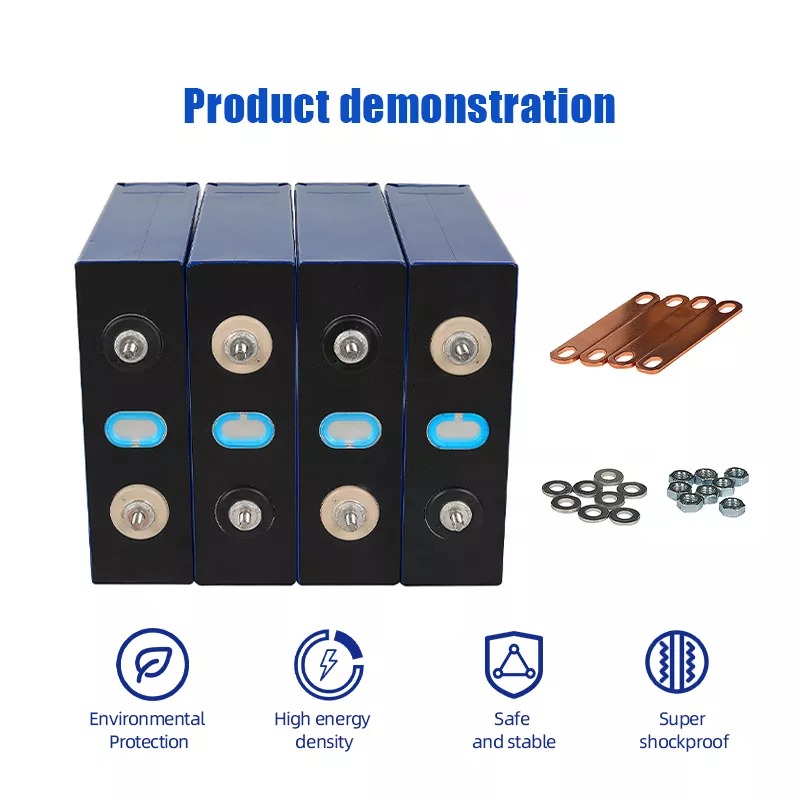 NEW Stud CATL lifpeo4 3.2V 310ah battery catl lifepo4 battery for Solar DIY pack RV Boat
Each battery will test it well before shipment.
Also, we will match each battery pack well according to clients needs, such as 8S8P, 16S…….
By this matching group methods, can make each battery pack single cells have the almost same performance, which is good for battery pack lifespan.